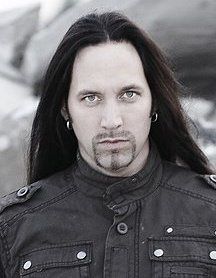 Niclas ENGELIN !!!
Congratulations to this incredible guitar player ...

Here is his biography and discography :
Niclas Engelin (born 27 December 1972) is a Swedish heavy metal guitarist for In Flames, Passenger & Engel. Engelin was the lead guitarist for Gardenian , and has been in and out of In Flames on five different occasions.
In 1997, he replaced Glenn Ljungstrom of In Flames who had just quit.
In 1998, Niclas quit In Flames because the band's drummer, Bjorn Gelotte, wanted to switch to guitar, causing Engelin to leave.
Engelin came back to fill in for Jesper Stromblad four times since back in 1998 when he quit. He rejoined In Flames briefly in late 2006 and again in 2009, as Jesper had been struggling with personal issues but maintained he would return. Niclas also toured with In Flames in North and South America, Australia, Europe, and portions of Japan in their Taste of Chaos tour.
On 12 February 2010, Jesper quit In Flames, citing a need to face ongoing personal issues. For that reason, Niclas returned as a guitarist, planning to stay until they could find a suitable replacement, but on 28 February 2011, the band decided that he would instead become the full-time guitarist himself.
He formed the band Engel in 2002 with guitarist Marcus Sunesson (The Crown).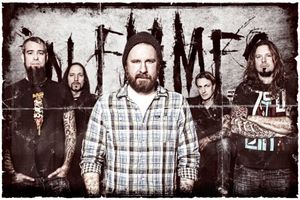 Discography
With Sarcazm
With Gardenian
With Passenger
With Engel
With In Falmes
Last video clip with ENGEL :