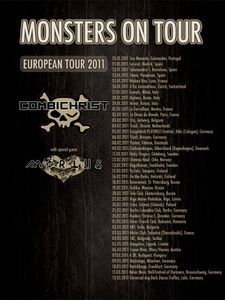 OSLO, Norway - Mortiis will return to the touring circuit this winter with a two-month, full European tour supporting evil-electro outfit Combichrist.

"In some fundamental ways, Combichrist and Mortiis are very different, but in other fundamental ways, we are very much the same," expl ained vocalist and namesake Mortiis. "At the end of the day, both bands have this 'f-you' attitude. It's expressed somewhat differently musically, but energy and attitude-wise we're carrying the same torch, so to speak. I think fans of both bands will pick up on that."

Mortiis took a break from touring while preparing their latest releases, the soon-to-emerge next album, "the Great Deceiver" and "Perfectly Defect," a totally free digital download. Unveiled October 10, "Perfectly Defect" is full-length, downloadable album available at www.mortiis.com. "Perfectly Defect" is the quintessential prelude to the world of "The Great Deceiver" - while the latter is heavier and darker, the former is varied, experimental, and largely instrumental. The bottom line is that "Perfectly Defect" leads into "The Great Deceiver" acting as a crucial stage in the evolution of Mortiis' music.

The group is anxious to get back on stage and is ready to unleash months of pent-up aggression during their live show. Fans can expect to hear tracks from "Perfectly Defect" and "The Great Deceiver," as well as some older songs with a different twist.

"We've seriously pimped up a selection of older songs that we'll be performing," Mortiis said. "So, across the board, it will be a new, and for lack of a better expression, very 'pimped up' bunch of songs!"

A tour with Combichrist was imminent. Aside from having a long acquaintance with Combichrist's founder and Norwegian-native Andy LaPlegua, drummer Joe Letz is an extended member of the Mortiis family. After connecting with Letz during Mortiis' US tour with the Genitorturers - Letz's former band - the drummer got involved with Mortiis on some of the recording of "The Great Deceiver."

"It was just a question of time until we'd go out on tour together again," Mortiis said. "Joe is still a part of this band, the way we all see it. We always have a great time when we're together and I think this is something everyone's been wanting to happen for a while now. So when the opportunity came about, we pretty much did what had to be done to make it happen."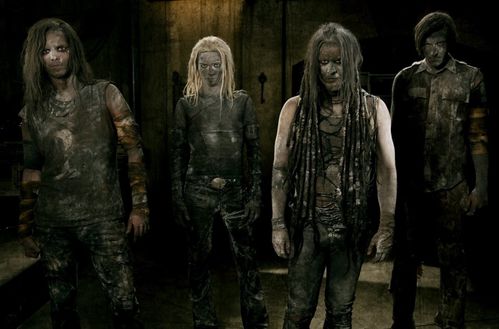 Their brand new effort "Perfectly Defect" was released 10.10.10 and you can download it totally free here : http://www.mortiis.com